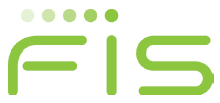 Simplicity Payments, LLC has teamed up with FIS Merchant Solutions to offer latest, state of the art payment processing solutions for brick and mortar, mobile, and e-commerce. Whether it's by credit or debit cards, online, mobile, gift cards or even checks, today's consumer wants to pay their preferred way. We know that accepting multiple payment types is critical to keeping your business competitive, and your customers satisfied and loyal.
Why FIS?
We wanted to partner with a company that has the expertise to help you navigate the maze of new payment products, regulatory concerns, compliance issues and fraud risks. And we wanted to be able to offer solutions that accommodate merchants of every size, every need. Whether customers visit you in-store, online, or out in the field – FIS is expertly prepared to
make your transactions seamless.
And FIS has some pretty amazing stats:
Serving over 289,000 merchant
locations
101M debit cards worldwide
72M credit cards globally
248M prepaid cards
34.2M mobile banking users
9M loyalty accounts
$9T moved globally
2014 No. 1 FinTech 100 Technology Provider, fourth year running
2014 Best Practice Award, FIS Mobile Wallet, Frost & Sullivan
2013 Payments Innovation People's Choice
2013 World's 100 Most Innovative Companies, Forbes magazine
Attract, Engage, Protect with Simplicity and FIS
Attract more customers
Bring more customers through your door by offering a streamlined payments experience that starts with advanced payment processing options. We offer a impressive range of payment processing
capabilities including support for:
• Credit and debit cards
• EBT transactions
• Electronic checks and ACH
• Mobile, gift and loyalty cards
• Gateway services
We offer a wide range of point-of-sale options including countertop, wireless and mobile, EMV®/chip card, nearfield communication (NFC) technology and more, from top manufacturers such as Ingenico and VeriFone®.
• Standalone terminals
• Integrated POS terminals
• Wireless terminals
• PIN pads
• Check readers
• Integrated systems
• Virtual terminals
• Mobile card readers
Engage with Loyalty and Gift Card Programs
Retail loyalty programs
Build a measurable marketing strategy, create customer loyalty, increase revenue and customer retention, drive sales and reward customer behavior. With FIS' Retail Loyalty programs, customers have the ability to earn rewards tied to their payment card and conveniently use those rewards for payment through a mobile wallet, at the POS, or online, while merchants enjoy a rich suite of  customer analytics that drive targeted, personalized offers.
Gift card programs
Valutec®, an FIS company, is a full-service gift and loyalty card solutions provider, delivering prepackaged and custom gift card programs and merchandising tools.
Protect your payment data and stay compliant
We offer payment processing technologies with security, compliance and regulatory requirements in mind. Our solutions offer top level encryption, tokenization, PCI compliance, and risk management.
Enjoy Lower Costs With Simplicity and FIS
Our main objective at Simplicity Payments is to establish long term relationships with our customers by continuing to offer the best solutions at the lowest costs possible. Contact us today for a free statement analysis. We are very transparent, and would love to address any questions or concerns you may. And, if we cannot offer you better solutions, at a better price, then we will simply advise you to stay put with your current provider. Like our name says: Simple!